15th August 1860
Hanois Lighthouse's foundation stone was laid
It took a long time for Trinity House to agree to build a lighthouse on Le Bisseau, one of the rocks that comprise the Hanois reef, lying around two miles off Pleinmont. A lot of lives had been lost in the interim, and even Victor Hugo, author of Toilers of the Sea, had highlighted the danger it posed to shipping.
However, when plans were finally drawn up and work got underway it was obvious that the structure would become a landmark in the history of lighthouse architecture.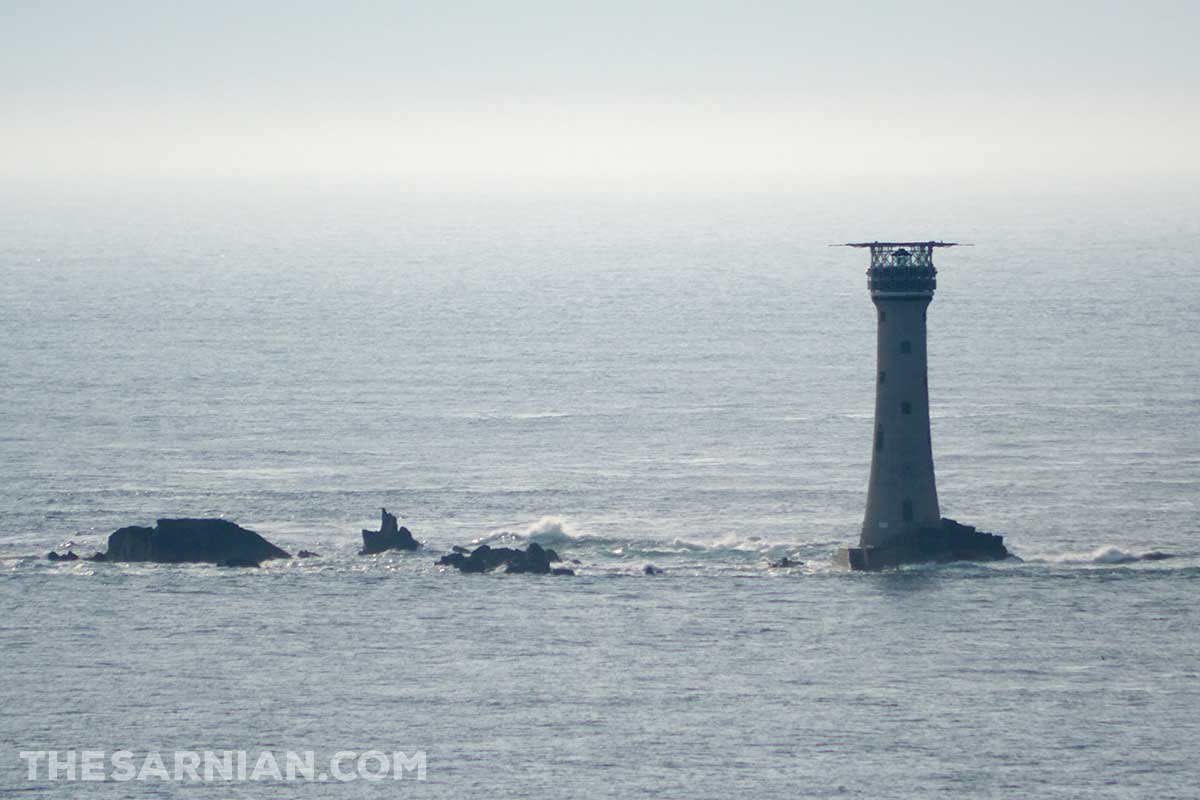 Les Hanois lighthouse was the first to be built with all of the stones forming the floors and walls dovetailed into one another. Once completed, they formed a single solid mass. The technique proved so successful that it became the standard construction method for all rock-mounted lighthouses that were built from that point on.
Laying the foundation stone
The foundation stone was laid with great ceremony by the Bailiff of Guernsey, Peter Stafford Carey. He was taken to the rock with his wife and a number of Jurats, on a small boat from Portelet Harbour.
Upon his arrival, he was able to see that the bed for the foundations had already been cut into Le Bisseau in such a way that the rock within them would protrude into the interior of the tower by around 4m. This gave the lighthouse extra strength and anchored the structure to the bedrock. There was also a crane and small railway track in situ. These were to be used to move the 2,500 tonnes of granite that would be used in the building works.
The party made the most of its unusual visit. After pointing out that such a group had never before been assembled on the rocks throughout the whole history of mankind, they laid the first stone, gave three cheers, and spent around two hours enjoying the plentiful supply of refreshments that they'd brought across with them.
The lighthouse was completed in 1862.
FREE Guernsey history newsletter
Don't miss our weekly update on Guernsey's fascinating history. We promise never to sell your data to anyone else, and there's a super-easy unsubscribe link on the bottom of each email so you can leave whenever you want.
Other events that occured in August