1st October 1969
Guernsey Post Office was established
Until 1969, Guernsey's postal needs were overseen by the (British) General Post Office. That all changed on 1 October 1969. On that day, it gained its independence under the management of Bill Sexton, the first manager of Guernsey Post Office.
Its new-found independence coincided with the abolition of the General Post Office on the mainland. On that date, the General Post Office's assets were transferred to the Post Office, which simultaneously became a statutory corporation. Previously it had been a Department of State.
Guernsey's independent service
The effort to establish an independent post office for Guernsey had kicked off nine months before its culmination. Local politician Peppino Santangelo set it up and chose Bill Sexton to run it. Santangelo served as president of the States of Guernsey Post Office Board.
Sexton wanted to make the service's independence obvious. So, out went the red livery of the British Post Office, and in came Oxford blue. Most of the pillar boxes were repainted (one notable exception being the very first pillar box, in Union Street), and staff were given new uniforms.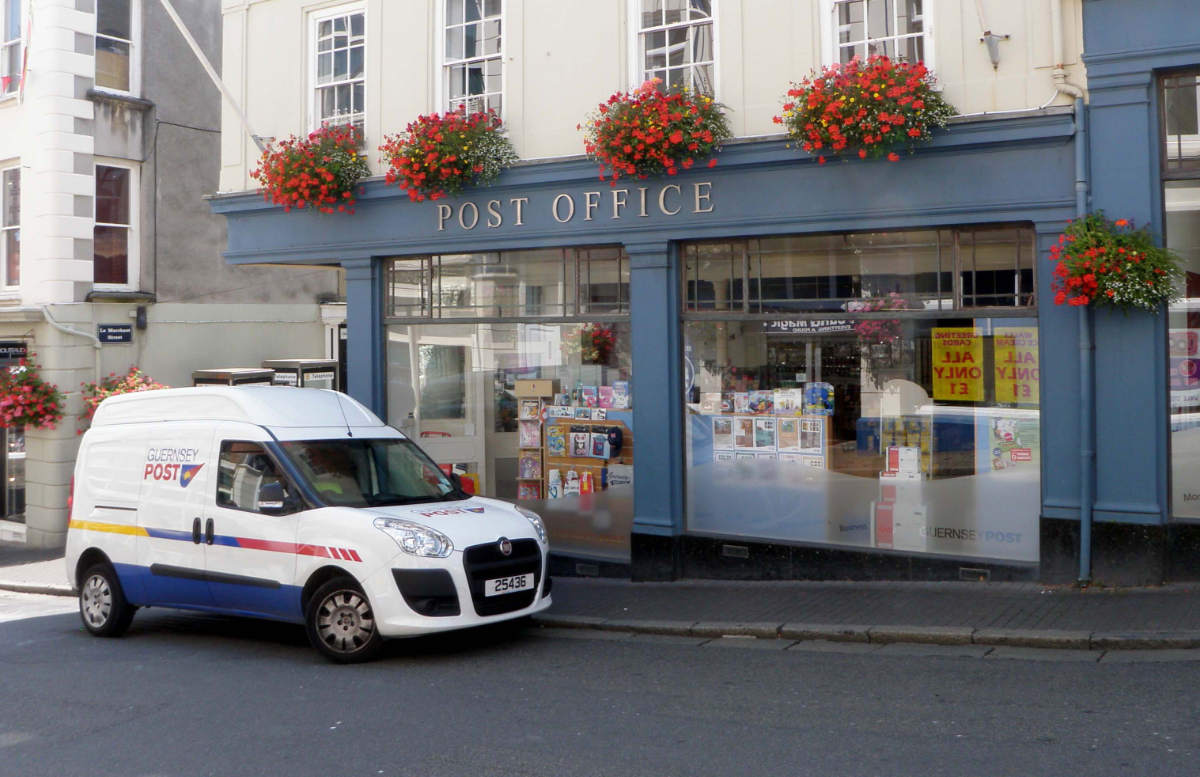 The main post office remained in Smith Street, but the back-room operations were fulfilled in Le Truchot, St Peter Port, until a new headquarters could be built and opened 15 years later.
Despite being overseen from the mainland through much of its existence, Guernsey's local postal service had actually been established in 1794. The first local stamp had been issued on the island during the occupation when mainland supplies came to an end.
An apt commemoration
Jersey Post Office gained its independence at the same time as Guernsey. The two post offices therefore worked together when they wanted to release a set of commemorative stamps to mark their 25th anniversary in 1994.
The cover notes for the Guernsey issue describe how "on the morning of 1 October [1969], hundreds of people were waiting outside the main post office in Smith Street, the queue disappearing around the corner into Hirzel Street". Naturally, those in the queue had been hoping to get their hands on souvenir stamps marking the advent of independence.
FREE Guernsey history newsletter
Don't miss our weekly update on Guernsey's fascinating history. We promise never to sell your data to anyone else, and there's a super-easy unsubscribe link on the bottom of each email so you can leave whenever you want.
Other events that occured in October