10th March 2017
Guernsey emergency services prepare for a disaster
Guernsey's emergency services joined their counterparts on Jersey in a four day operation codenamed Exercise Resilient Islands. Running from 6th to 10th March 2017, it was the biggest major incident exercise ever held on the Channel Islands.
Other than the organising teams, nobody on the services' crews knew what the scenario would be until the exercise began. At 8am on 7th March, a call came in from the Duty Watch Officer informing Jersey Coastguard that a collision had taken place at sea.
Major sea collision
A fictional high-speed craft called Jaguar had crashed into a cruise ship. Between them, the boats were supposedly carrying 4000 people, and they'd both suffered serious damage. The Jaguar's car deck was on fire and there was an unknown number of casualties.
By mid-morning on the second day, a French helicopter had joined the local emergency services, and was winching firefighters onto a boat in the Channel. In a real incident, it's likely the French aircraft would have been called on to help, and on this occasion it was practicing getting crews onto an off the Duke of Normandy tug, which was standing in for the high-speed craft.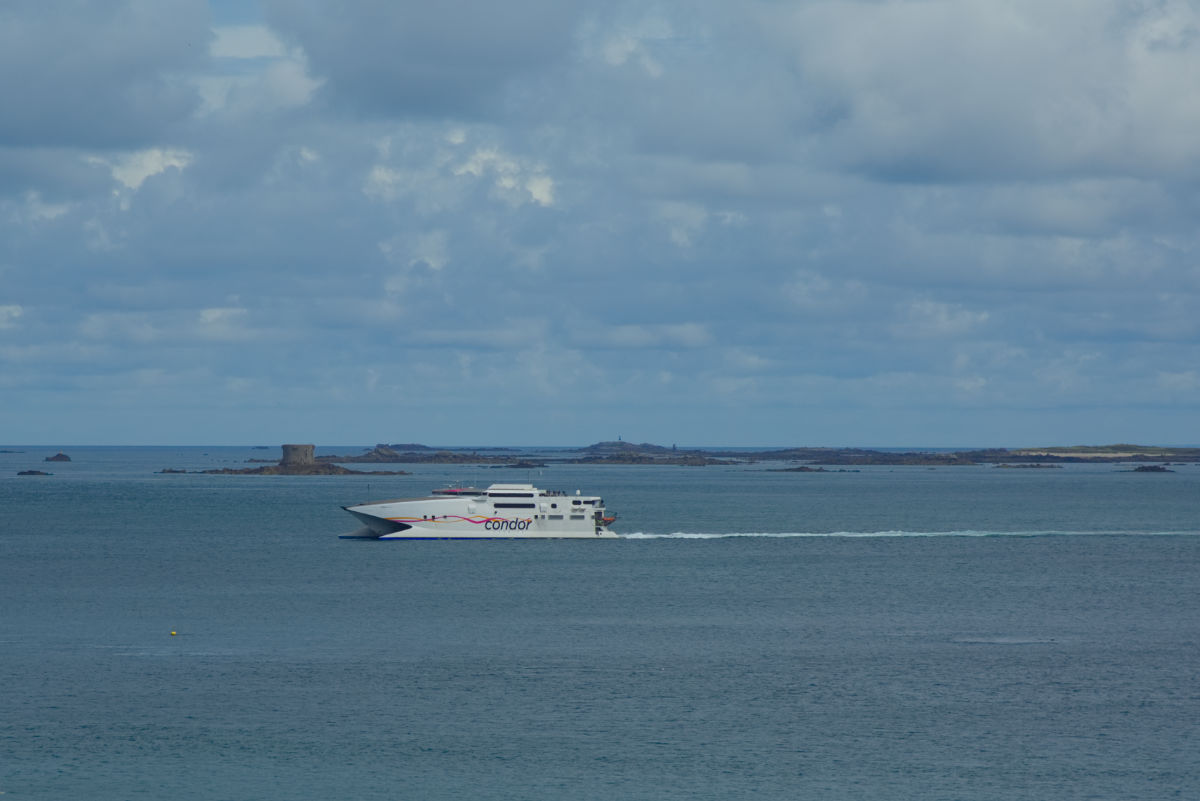 Enter Condor Rapide
As the exercise moved into its third day, things moved up a notch. To make it as realistic as possible, the emergency services drafted in more than 100 actors to pose as passengers. They were fully made up with realistic cuts and burns, and each was given a cover story. The Condor Rapide was deployed to stand in for the Jaguar and its car deck was pumped full of smoke.
Both the British Red Cross and army got involved, as they would have done if the incident was real. A "survivor reception centre" was set up at Jersey's Elizabeth terminal, and the passengers were either directed (if they could walk), carried or wheeled out of the "burning" craft.
The operation was deemed a success, and the port authorities stressed that even though they'd prepared for an emergency on this scale, the chances of it happening were incredibly rare.
FREE Guernsey history newsletter
Don't miss our weekly update on Guernsey's fascinating history. We promise never to sell your data to anyone else, and there's a super-easy unsubscribe link on the bottom of each email so you can leave whenever you want.
Other events that occured in March