19th April 2004
Guernsey Airport's new terminal opened for business
The terminal at Guernsey Airport was starting to feel a bit cramped by the turn of the millennium. The growth in passenger numbers – and the growing size of the aircraft they were using – meant the 1930s-built terminal (below) was no longer up to the job it had been designed for.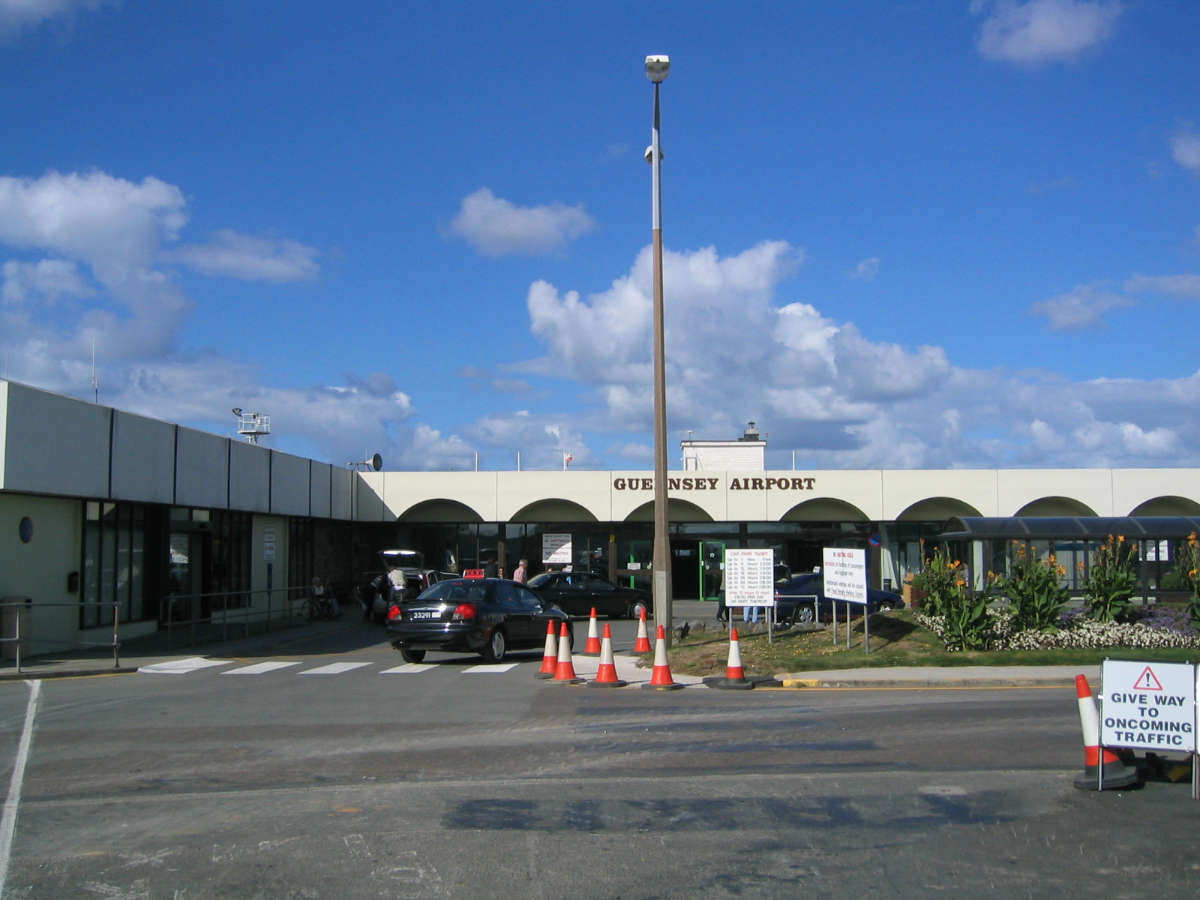 Rather than extend it, the decision was taken to knock it down, but only once its replacement had been opened for public use.
Demolish it and start again
Work on the new building started in 2002 and was completed in less than two years. Demolition of the old building commenced the following month. The space it freed up now provides additional spaces for aircraft to park in.
The new terminal has been designed to cope with the growth that airport authorities expected see over the following 25 years. Its working capacity is 1.25 million passengers per annum, which is 30% more than the building it replaced. On the ground floor, they will spend their time in roughly equal spaces either side of security control. The upper floor is open to both passengers and visitors, with good views of the apron from the cafe area.
Unashamedly modern, Guernsey Airport is a two-stored steel-framed building with 12 check-in desks and five departure gates, as well as offices, a café and shops. It was designed by architects Kensington Taylor, and has 6000m2 of internal floor space. It won 2004's Guernsey Design Award and RIBA Town and County Award.
Budgetary overspend
The works were budgeted to cost £16.4m. However the project over-spent by £6.8m, bringing the total price of the building to over £23m. The airport's director, Colin Le Ray, said that this could take 20 years to repay in full. To help pay down the debt, the island introduced a levy of £1 per passenger for flights to and from the Channel Islands that landed at or originated from the airport. On inter-island flights, the levy was 50p per passenger.
Image of new terminal building by User:Madmedea (Own work) CC BY-SA 2.5, via Wikimedia Commons.
FREE Guernsey history newsletter
Don't miss our weekly update on Guernsey's fascinating history. We promise never to sell your data to anyone else, and there's a super-easy unsubscribe link on the bottom of each email so you can leave whenever you want.
Other events that occured in April